Questions and answers
Everything you need to know about
What is the best location for family holidays in Phuket?
Chalong & Rawai is a great location for family holidays, each with its own unique attractions and amenities. It offers a wide range of family-friendly activities, including water sports, beachside entertainment, shopping malls, and many restaurants. If you prefer tranquil surroundings and access to adventure tours, sightseeing, boating activities and land & people, Chalong & Rawai is the right choice for a authentic and luxurious holiday with friends and family in Phuket.
What is a balinese pool villa?
A Balinese pool villa is a type of accommodation inspired by traditional Balinese architecture and lifestyle. Often found in Balinese resorts or luxury villas, this type of villa offers a combination of modern comfort and traditional Balinese touches.
Typically, Balinese pool villas feature the following:
Architecture: Balinese villas are known for their open floor plans, spacious interiors and traditional Balinese construction
Garden and Outdoors: Balinese pool villas are often surrounded by lush tropical gardens that offer tranquility and privacy. The focus is on creating a relaxing al fresco atmosphere that often includes a private pool, loungers, sun terraces and perhaps even a traditional Balinese pavilion (bale).
Privacy: Balinese pool villas are typically designed to offer guests privacy and exclusivity. They are often lavishly laid out, offering separate bedrooms, bathrooms and living areas to provide guests with the ultimate in comfort and intimacy.
Can I rent such a Balinese-inspired pool villa in Phuket?
Yes, we are pleased to offer different styles of Balinese-inspired pool villas here in Phuket. We have 3, 4 and 5 bedroom Balinese-inspired pool villas available.
Please take a look at www.acasia-pool-villas.com here you will find all kind of Balinese-inspired pool villas.
This is what our guests say
In awe of this villa, the photos speak for themselves, everything is new, clean, great layout and stylish interior design – a great place to spend a vacation. The villa is located away from the noisy streets and is a real oasis of peace and tranquility – it's perfect with children, the complex has a small playground. 5+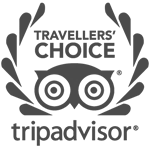 Important NOTE
We offer you maximum privacy and exclusivity.
The pool villas are the perfect domicile for families and groups of friends who want to spend a nice and good holiday together.