BOOK YOUR PRIVATE POOL VILLA
Relax with friends, family or in small groups
Phuket finest Pool Villa Collection Rawai Beach
The Balinese-inspired one and two-story secluded pool villas offer plenty of breathing space with warm design and contemporary decor. The new Balinese design pool villas with generous space such as large living and kitchen areas are of course fully equipped.
Luxury villas with modern comfort: Open floor plans, spacious interiors and traditional Balinese construction invite you to spend your vacation relaxing with swimming, sunbathing and spending quality time with friends and family in tranquil surroundings.
Interiors: The interiors of our Balinese-inspired pool villas offer a warm and welcoming atmosphere and are also very spacious. All bedrooms, bathrooms, living and kitchen areas overlook the large private topaz blue pool offering the ultimate in comfort and intimacy.
Garden and Outdoors: Surrounded by lush tropical gardens, private and secluded pool areas offer our guests the tranquility and privacy they need for a wonderful luxury vacation.
Privacy: Our Balinese style pool villas are designed to offer our guests maximum privacy and exclusivity.
Our focus: Is on creating a relaxed outdoor atmosphere, with a large private pool with sun loungers and sun terrace.
Conclusion: The Balinese-themed private pool villas are the perfect holiday home for families, friends and small groups of friends who want to spend an upscale, dreamlike and relaxing holiday together.
The ultimate holiday destination in Phuket
The Acasia pool villa complex is quietly nestled on the hillside between Rawai Beach and Chalong Bay. Chalong and Rawai are two neighboring areas in the southern part of Phuket, Thailand. The Chalong & Rawai region is known for its relaxed atmosphere, beautiful beaches and numerous seafood and international restaurants, nightly entertainment, sightseeing spots and boat trips.
Stay with family and friends!
This is what our guests say
In awe of this villa, the photos speak for themselves, everything is new, clean, great layout and stylish interior design – a great place to spend a vacation. The villa is located away from the noisy streets and is a real oasis of peace and tranquility – it's perfect with children, the complex has a small playground. 5+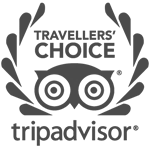 Important NOTE
We offer you maximum privacy and exclusivity.
The pool villas are the perfect domicile for families and groups of friends who want to spend a nice and good holiday together.
Phuket's most popular pool villas
With a wide range of luxury pool villas to choose from, there is something for everyone. There are 3-, 4- and 5-bedroom Balinese design villas to choose from. The Acasia Pool Villas are among the most popular accommodation options in Phuket – for a holiday of a high standard. All pool villas are equipped with lush living areas and large bedrooms with private bathrooms. All rooms have views and direct access to the pool.
Most of our private pool villas are built on one level – ideal for young children and the elderly. The sun terraces, some with sea views, are a paradise for relaxing, sunbathing and invite you to a cozy barbecue with a glass of wine.
COMFORTABLE ARRIVAL
Airport Shuttle
In order to offer you a perfect start to your holiday, we are pleased to be able to offer our private airport shuttle. Whether you are traveling alone, as a couple, with your family or in small groups, we are guaranteed to have the right vehicle for you. Whether comfort class, economy class or premium service, ask us. We are already looking forward to your visit
INDULGENCE AT ITS FINEST
Dining & Bars
Thailand is known around the world for its exquisite and unique food and there is no place in Thailand to experience different types of Thai food and also have a stunning view on the beautiful blue ocean like in Phuket.
You can have a healthy breakfast at a wonderful seafood restaurant at one of the clean beaches like Kan Eang and see all the ships and boats on the horizon or have dinner at one of the different restaurants and bars at Sunrise road or dine at foreign restaurants and bars like Italian, American, German or even Mexican.
RELAXING MOMENTS
Wellness & SPA
Escape the stress and bustle of everyday life. Let yourself be pampered! Give yourself a break. Enjoy a few relaxing hours with pampering moments in the best environment. Relax with a massage with soothing oils and therapeutic Thai herbs. Enjoy the atmosphere with a private pool in the middle of tropical gardens and experience another dream day in paradise.
Adventure & Sightseeing
Explore Phuket
Do you want to explore Phuket? Maybe a city tour or a day trip to one of the offshore islands like Phi Phi Island or Racha Island? Maybe you want to learn to scuba dive, play golf or just experience an adventure tour such as elephant trekking? You are welcome to book your excursions, rental cars, motorcycles and of course flights with us.
LUXURY LIFESTYLE
Private Catamaran Charter
Explore the best destinations around Phuket with a luxury yacht! Exclusive Island hopping tours – we offer luxury and private island hopping trips around Phuket. The Andaman Sea is one of the most beautiful destinations in the World and it has plenty of amazing Islands to explore.
ENJOY YOUR VACATION
Phuket finest holiday homes